Burlesque
Brokeback Boner is a burlesque artist who does both boylesque and draglesque. Small in stature, larger than life on stage.
Instagram: @brokebackboner
Manpira
Slowly, teasingly, igniting dramatic draglesque act paying a homage to Maila Nurmi's iconic character Vampira. Minimalistic in movement, hence suitable also for smaller spaces.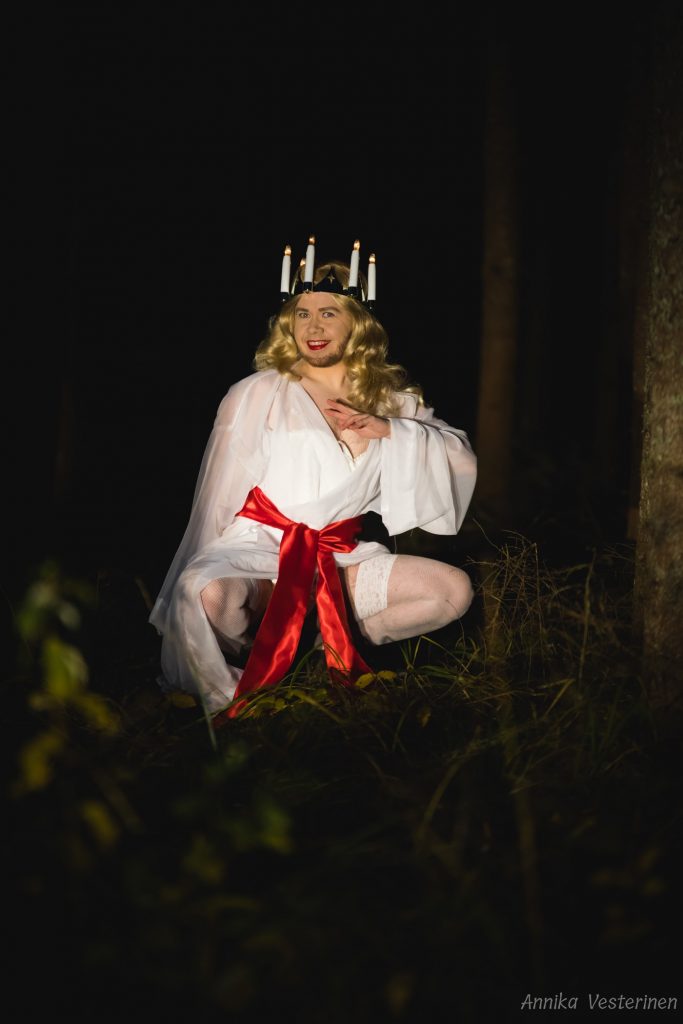 Holy Lucia!
Were you never beautiful enough?
Were you not entitled to express yourself?
This Christmas Brokeback Boner will enlighten the way
for outcasts, underdogs and everyone
that was challenging the status quo.
(Yes, there will be cookies.)






Lumberjack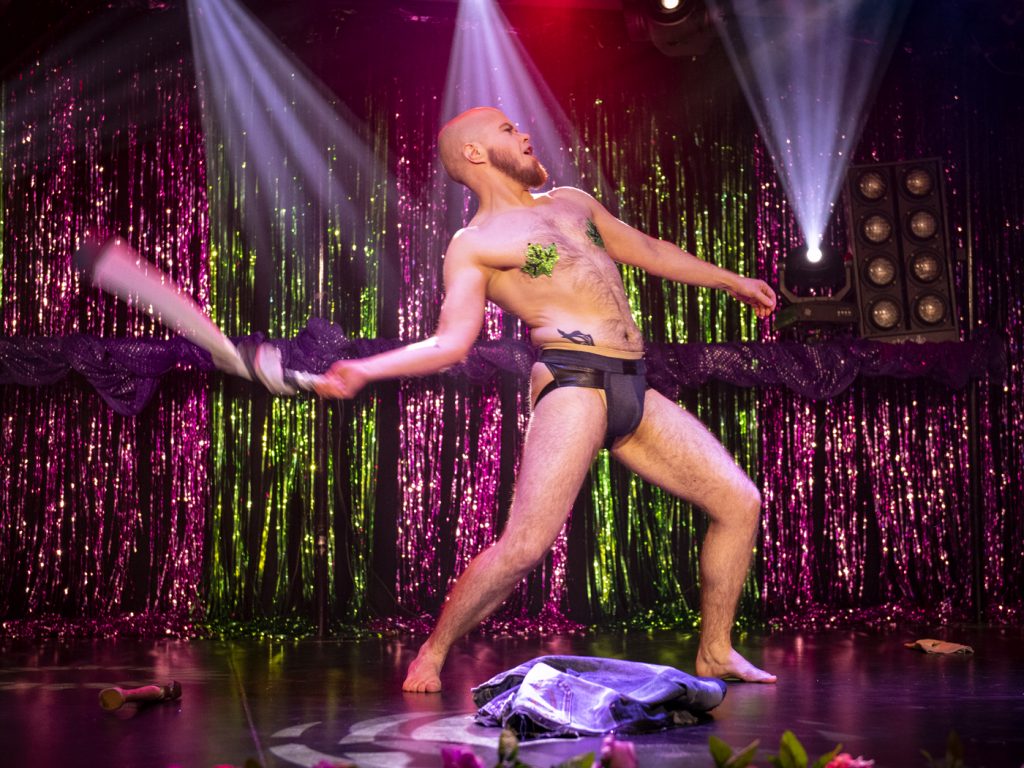 From the deep dark woods of the Yukon Territory wilderness emerges Brokeback Boner. This traditional Lumberjack stands against clear cutting. Forestry gets completely new meanings, when done with a heart as sweet as maple syrup.